Amblestone: Police investigating stolen vehicle from farm
DYFED-POWYS POLICE are investigating a theft of a maroon coloured 'M' reg Daihatsu Fourtrak from a farm in Amblestone.
The theft took place late last night (Sept 26) or early this morning (Sept 27).
A police spokesperson said: "We are asking that people contact Dyfed Powys Police on 101 if they have seen anything suspicious.
"Furthermore, we're asking that farmers please take precautions to secure their property at all times, such as lock external buildings/sheds and remove ignition keys from tractors, quad bikes, vehicles, etc when not in use."
Major changes to Highway Code come into force today
FROM today (Jan 29), the biggest update to the Highway Code in four years takes place in an effort to improve the safety of the most vulnerable road users.
The changes will have implications for anyone that uses the roads – such as cyclists, motorists and pedestrians.
A hierarchy of road-users will be introduced, ensuring quicker or heavier modes of travel have the greatest responsibility to reduce the danger or threat they may pose to others on the road.
Cyclists will also receive fresh guidance to ride in the centre of a lane on quieter roads, in slower-moving traffic and at the approach to junctions in order to make themselves as clearly visible as possible.
They'll also be reminded they can ride 2 abreast – as has always been the case and which can be safer in large groups or with children – but they must be aware of drivers behind them and allow them to overtake if it is safe to do so.
Meanwhile, motorists will be encouraged to adopt the so-called 'Dutch Reach' (as shown below), opening the door next to them with the opposite hand so they look over their shoulder, meaning they're less likely to injure passing cyclists and pedestrians.
RAC head of roads policy Nicholas Lyes told The Herald: "These changes to the Highway Code are substantial, so it's vitally important they are communicated clearly."
"In theory, they should make our roads safer for cyclists and pedestrians, but unless everyone is aware of them, there's a risk of angry clashes and, worse still, unnecessary collisions."
"Nobody wants to be on the right side of the Highway Code changes but in the back of an ambulance because of confusion on the part of a driver or any other road user."
What's changed and why?
The revised Highway Code comes into effect from 29 January 2022, following calls to protect vulnerable road users. There are a significant number of changes but, from a driver's perspective, some of the biggest are:
creation of a new 'hierarchy of road users' that ensures those who can do the greatest harm have the greatest responsibility to reduce the danger or threat they may pose to others
clarify existing rules on pedestrian priority on pavements and when crossing the road
provide guidance on safe passing distances and ensuring cyclists and horse riders have priority when travelling straight ahead at junctions
'Hierarchy of road users'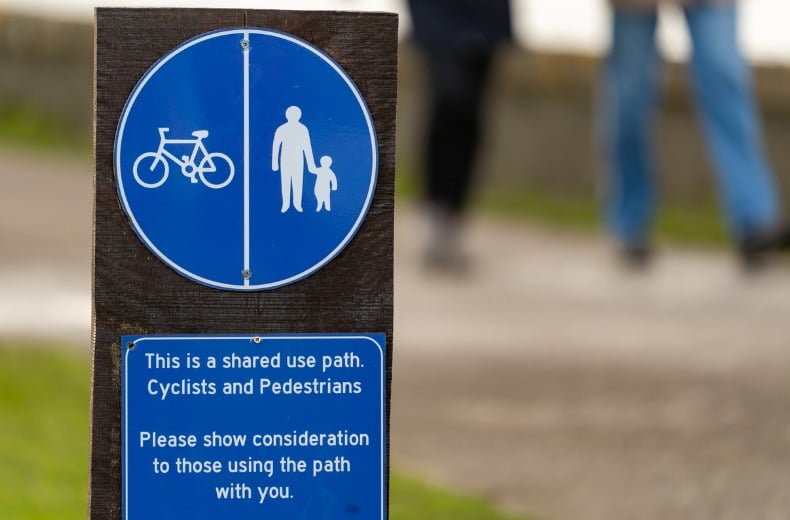 The 'hierarchy of road users' is a concept that places road users most at risk in the event of a collision at the top of the hierarchy. The system is used to create a special set of rules numbered H1, H2 and H3 but importantly doesn't remove the need for everyone to behave responsibly.
The hierarchy places road users in order from most to least at risk of being injured, like so:
Pedestrians – children, older adults and disabled people being more at risk
Cyclists, horse riders and drivers of horse-drawn vehicles
Drivers of large goods and passenger vehicles, vans/minibuses, cars/taxis, and motorcycles
Rule H1 applies to all road users and says that it's important that everyone is aware of the Highway Code and their responsibility for the safety of others. The rule reminds us that it may not be obvious that other road users may have impaired sight, hearing or mobility.
Pedestrian priority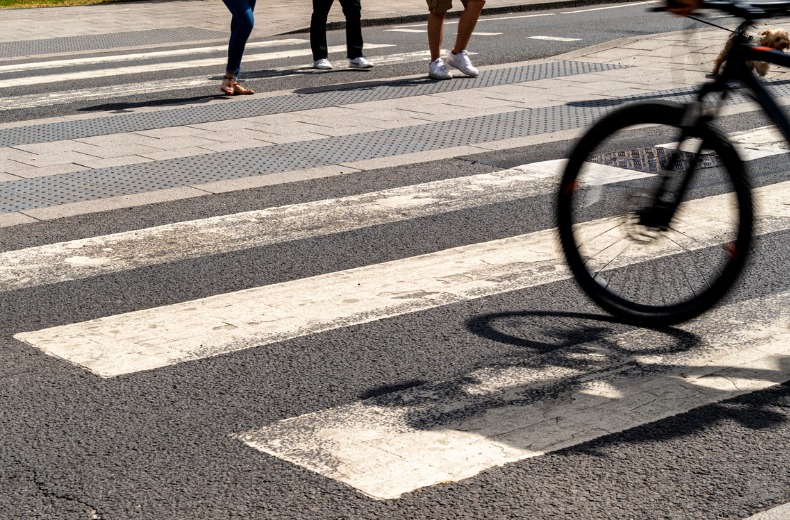 Rule H2 applies to drivers, motorcyclists horse-drawn vehicles, horse riders and cyclists. It reads:
"At a junction you should give way to pedestrians crossing or waiting to cross a road into which or from which you are turning."
From January 2022 a pedestrian waiting to cross should be given priority. Previously, drivers were told to give way to pedestrians if they 'have started crossing and traffic wants to turn into the road'. The change also appears in the revised Rule 170.
Rule H2 also advises drivers on pedestrian priority at zebra crossings. Rule 195 goes into more detail and tells us that drivers:
MUST give way when a pedestrian has moved onto a crossing
SHOULD give way when a pedestrian is waiting to cross
Although drivers are asked to give way more often, pedestrians still have a responsibility to cross safely. A new addition to Rule 8 makes it clear that pedestrians should 'cross at a place where drivers can see you.'
Safe passing distances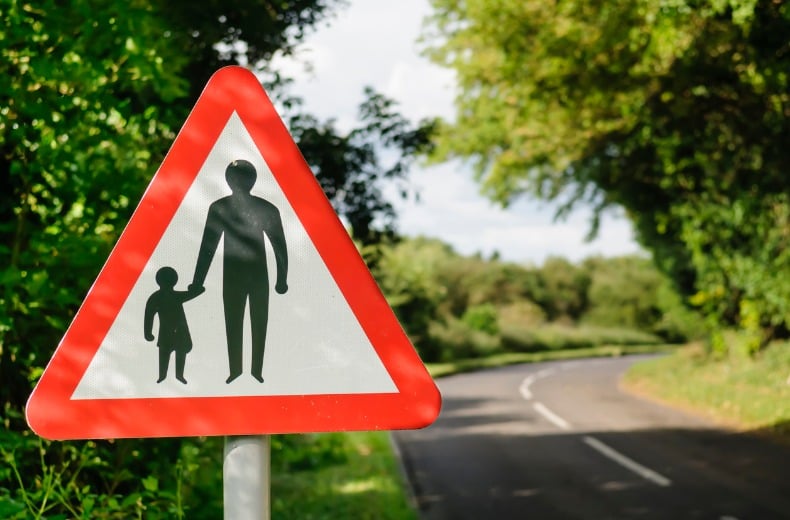 Rule 163 previously said: "Overtake only when it is safe and legal to do so. You should not get too close to the vehicle you intend to overtake." The revised rules go into more detail about what 'too close' means.
The following advice has been added:
When overtaking a cyclist: Drivers should leave 1.5 metres distance when overtaking at speeds of up to 30mph. Drivers should leave at least 2 metres' of space at higher speeds.
When overtaking horse riders and horse-drawn vehicles: Reduce your speed under 10mph and allow 2 metres of space.
When overtaking a pedestrian walking in the road (where there is no pavement): Allow 2 metres of space.
The guide distances should be increased in bad weather and at night. If you're unable to overtake motorcyclists or other road users using the distances mentioned above, you should wait behind them until it's safe to do so.
Other rules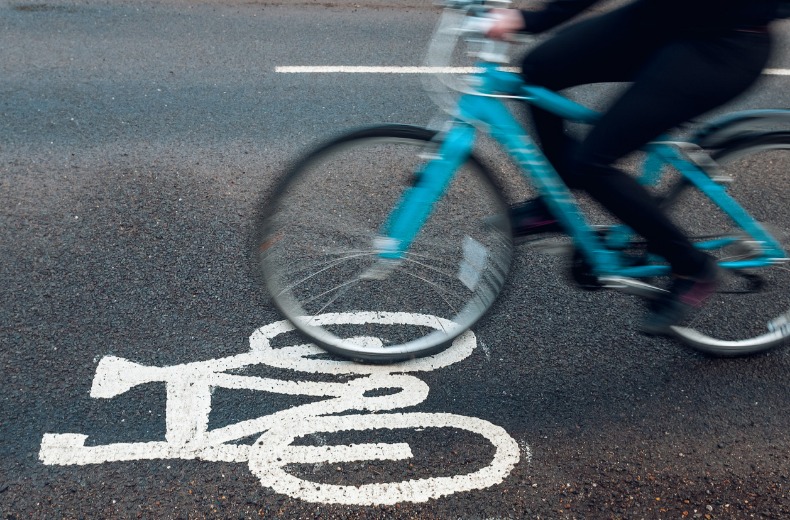 Many of the other significant changes relate to Rule H3, which applies to drivers and motorcyclists:
"You should not cut across cyclists, horse riders or horse-drawn vehicles going ahead when you are turning into or out of a junction or changing direction or lane, just as you would not turn across the path of another motor vehicle."
The rule applies when a cyclist is using a cycle lane, a cycle track, or riding ahead on the road. And it can also be seen in the amended Rule 160.
Also, you shouldn't turn at a junction if it would cause a cyclist or horse to stop or swerve out of danger's way.
Rule 72 is new for 2022 and instructs cyclists about their position in the road. There are two basic positions which cyclists should adopt depending on driving conditions.
Cyclists should ride in the centre of their lane:
on quiet roads and streets
in slower-moving traffic
when approaching junctions or narrow roads
Cyclists should keep 0.5 metres away from other vehicles and allow them to overtake if:
vehicles are moving faster than the cyclist
traffic starts to flow more freely
Another change to the Highway Code influenced by 'The hierarchy of road users' is Rule 140, which now asks drivers:
to give way to any cyclists in a cycle lane, including when they are approaching from behind
do not cut across cyclists when you are turning or changing lane
The updated rule reminds road users that cycle tracks can be shared with pedestrians and that cyclists are not obliged to use them.
Wales completes move to alert level 0
THE MOVE completes the Welsh Government's phased lifting of the alert level 2 protections, which were put in place on Boxing Day to keep Wales safe as the omicron wave swept across the country.
Some important protections will remain in place at alert level 0, including mandatory face coverings in most indoor public places, including on public transport.
First Minister Mark Drakeford said the relaxation of protections was possible thanks to the hard work of everyone in Wales and the success of the vaccination programme – more than 1.8 million booster doses have been given.
And, since the start of December, more than 36,000 people have come forward to have their first dose of the Covid-19 vaccine.
First Minister Mark Drakeford said: "We have passed the peak of this omicron wave and there are encouraging signs that cases of coronavirus may be starting to stabilise. But we all need to continue taking steps to stay safe – unfortunately the pandemic is not over yet.
"We are moving to alert level 0 and we will retain some important protections, such as face coverings in most indoor public places and risk assessments.
"We can do this thanks to the hard work and efforts of everyone in Wales and the remarkable success of our vaccine and booster programmes. Thank you all."
On Friday 28 January, Wales will complete the move to alert level 0. This means:
Nightclubs can re-open.
The general requirement of 2m social distancing in all premises open to the public and workplaces will be removed.
The rule of six will no longer apply to gatherings in regulated premises, such as hospitality, cinemas and theatres.
Licensed premises will no longer need to only provide table service and collect contact details. The Covid Pass will continue to be required to enter larger indoor events, nightclubs, cinemas, theatres and concert halls.
Working from home will remain important but it will no longer be a legal requirement.
Businesses, employers and other organisations must continue to undertake a specific coronavirus risk assessment and take reasonable measures to minimise the spread of coronavirus, which may include 2m social distancing or controlled entry.
Face-covering rules, which apply on public transport and in most public indoor places will remain in force after 28 January, with the exception of hospitality settings such as restaurants, pubs, cafes and nightclubs.
Everyone must also continue to self-isolate if they test positive for coronavirus but the Welsh Government has reduced the self-isolation period from seven to 5 full days.
People are advised to take 2 negative lateral flow tests 24 hours apart on days 5 and 6. The self-isolation support scheme payment will return to the original rate of £500 for all those who are eligible.
The next 3-weekly review of the coronavirus regulations will be carried out by 10 February, when all the measures at alert level 0 will be reviewed.
'Handyman' took money from elderly victims but failed to do any work
A 'HANDYMAN' who took money from two elderly couples but never turned up to do any work has admitted a series of unfair trading charges.
Denzil Michael Thomas – also known as Mick Thomas – took deposits for the work before firing off a host of excuses and ignoring calls and questions from the victims.
Thomas appeared before magistrates in Haverfordwest on January 13 and pleaded guilty to five offences under the Consumer Protection Unfair Trading Regulations 2008 following an investigation by Pembrokeshire County Council's Trading Standards team.
Magistrates heard that this was Thomas' fourth appearance in court for breaching consumer protection law.
The first couple contacted Thomas after seeing an advert for 'Branching Out Garden Services' in a local shop.
Thomas, of St Mark's Close, Merlins Bridge, visited and agreed to carry out work totalling £460.
The victims asked for a copy of the contract but it never materialised.
Thomas asked for half of the money up front to purchase materials but had to settle for £70 which was all the couple had.
Thomas then failed to return to complete the work – giving the victims a series of excuses claiming he was waiting for materials, his van had broken down and that a workmate could not accompany him 'due to social distancing'.
The couple then contacted Thomas to cancel and asked for the £70 to be refunded.
Despite numerous phone calls and promises, the money was never refunded. The victims even offered to drive to his home to collect the money.
At various times Thomas told them he lived at Eglwyswrw and then at Llangoedmor.
The second complainants contacted Thomas about replacing a short length of wooden fence using wire and metal posts that had already been purchased.
Thomas gave a verbal estimate of £900 and said he would need a payment of £280 to start work the following week.
A cheque was written and cashed but no paperwork was handed over.
Thomas did not return and stated the work would begin the following week.
A 'self-isolation period due to Covid' followed and when the complainant opted for a refund Thomas claimed a family member would draw the money out and arrange to meet the couple to hand it over.
Thomas said he wanted to do it that way rather than posting the cash as he wanted a receipt.
Thomas phoned the complainant to say his son would phone him to drop off the money shortly but nothing further was heard from him
Thomas admitted:
two offences of contravening the requirements of professional diligence (one for each couple),
two offences of making a misleading omission of failing to provide a contract with material information that he has a duty to provide, including details of the contract, the address and contact details of the business and the consumer right to a 14 day cooling off period (one for each couple)
one offence of making a misleading claim as to the geographical or commercial origin of the business.
Magistrates sentenced Thomas to 36 months conditional discharge and ordered him to pay compensation of £70 to the first complainants and £280 to the second complainants.
Thomas must also pay £750 towards the Council's costs and a victim surcharge of £22.
Sandra McSparron, Pembrokeshire County Council Lead Trading Standards Officer, said: "It is disappointing that despite being previously advised of the legal requirements for doorstep agreements, Mr Thomas knowingly failed to provide consumers with the required paperwork.
"He was quick to call out and take deposits yet giving a refund proved much more difficult.
"He misled these consumers as to the whereabouts of his business to evade any chance of redress and gave them false hope that he would initially refund their money using a smokescreen of excuses.
"I am always grateful to consumers who report instances of doorstep crime."