Major changes to Highway Code come into force today
FROM today (Jan 29), the biggest update to the Highway Code in four years takes place in an effort to improve the safety of the most vulnerable road users.
The changes will have implications for anyone that uses the roads – such as cyclists, motorists and pedestrians.
A hierarchy of road-users will be introduced, ensuring quicker or heavier modes of travel have the greatest responsibility to reduce the danger or threat they may pose to others on the road.
Cyclists will also receive fresh guidance to ride in the centre of a lane on quieter roads, in slower-moving traffic and at the approach to junctions in order to make themselves as clearly visible as possible.
They'll also be reminded they can ride 2 abreast – as has always been the case and which can be safer in large groups or with children – but they must be aware of drivers behind them and allow them to overtake if it is safe to do so.
Meanwhile, motorists will be encouraged to adopt the so-called 'Dutch Reach' (as shown below), opening the door next to them with the opposite hand so they look over their shoulder, meaning they're less likely to injure passing cyclists and pedestrians.
RAC head of roads policy Nicholas Lyes told The Herald: "These changes to the Highway Code are substantial, so it's vitally important they are communicated clearly."
"In theory, they should make our roads safer for cyclists and pedestrians, but unless everyone is aware of them, there's a risk of angry clashes and, worse still, unnecessary collisions."
"Nobody wants to be on the right side of the Highway Code changes but in the back of an ambulance because of confusion on the part of a driver or any other road user."
What's changed and why?
The revised Highway Code comes into effect from 29 January 2022, following calls to protect vulnerable road users. There are a significant number of changes but, from a driver's perspective, some of the biggest are:
creation of a new 'hierarchy of road users' that ensures those who can do the greatest harm have the greatest responsibility to reduce the danger or threat they may pose to others
clarify existing rules on pedestrian priority on pavements and when crossing the road
provide guidance on safe passing distances and ensuring cyclists and horse riders have priority when travelling straight ahead at junctions
'Hierarchy of road users'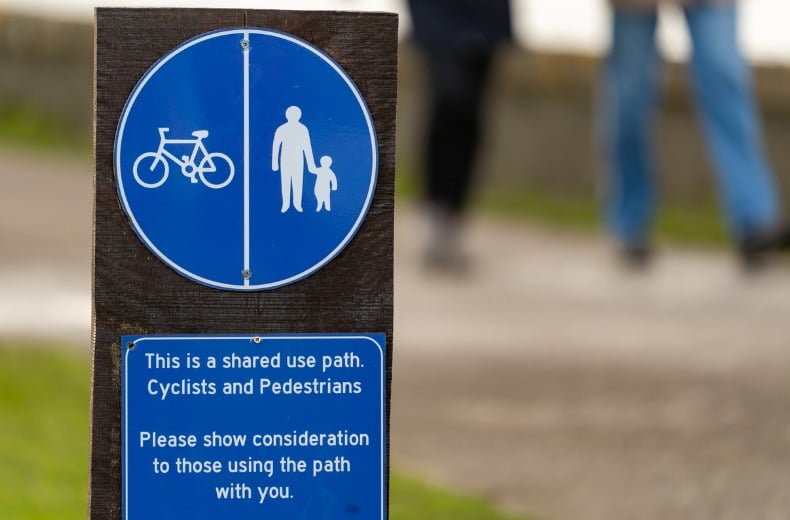 The 'hierarchy of road users' is a concept that places road users most at risk in the event of a collision at the top of the hierarchy. The system is used to create a special set of rules numbered H1, H2 and H3 but importantly doesn't remove the need for everyone to behave responsibly.
The hierarchy places road users in order from most to least at risk of being injured, like so:
Pedestrians – children, older adults and disabled people being more at risk
Cyclists, horse riders and drivers of horse-drawn vehicles
Drivers of large goods and passenger vehicles, vans/minibuses, cars/taxis, and motorcycles
Rule H1 applies to all road users and says that it's important that everyone is aware of the Highway Code and their responsibility for the safety of others. The rule reminds us that it may not be obvious that other road users may have impaired sight, hearing or mobility.
Pedestrian priority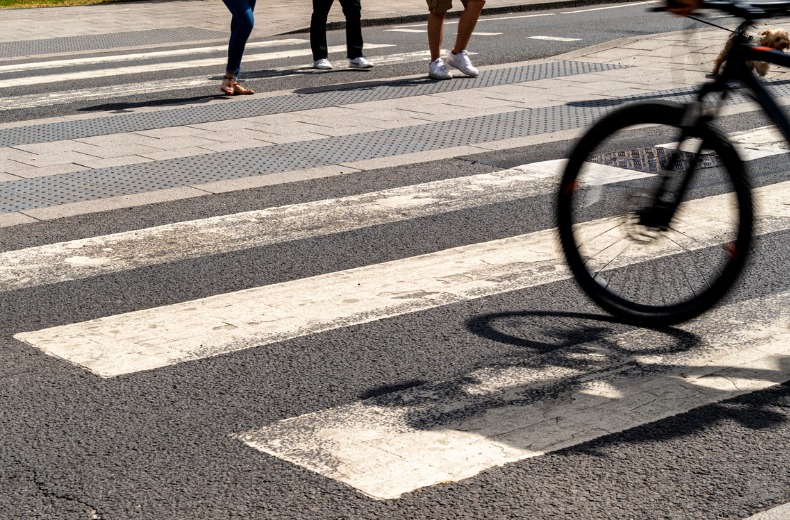 Rule H2 applies to drivers, motorcyclists horse-drawn vehicles, horse riders and cyclists. It reads:
"At a junction you should give way to pedestrians crossing or waiting to cross a road into which or from which you are turning."
From January 2022 a pedestrian waiting to cross should be given priority. Previously, drivers were told to give way to pedestrians if they 'have started crossing and traffic wants to turn into the road'. The change also appears in the revised Rule 170.
Rule H2 also advises drivers on pedestrian priority at zebra crossings. Rule 195 goes into more detail and tells us that drivers:
MUST give way when a pedestrian has moved onto a crossing
SHOULD give way when a pedestrian is waiting to cross
Although drivers are asked to give way more often, pedestrians still have a responsibility to cross safely. A new addition to Rule 8 makes it clear that pedestrians should 'cross at a place where drivers can see you.'
Safe passing distances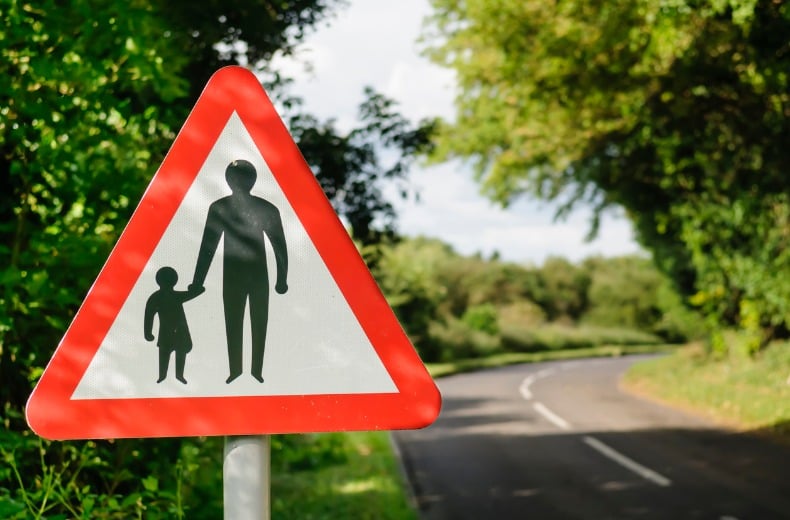 Rule 163 previously said: "Overtake only when it is safe and legal to do so. You should not get too close to the vehicle you intend to overtake." The revised rules go into more detail about what 'too close' means.
The following advice has been added:
When overtaking a cyclist: Drivers should leave 1.5 metres distance when overtaking at speeds of up to 30mph. Drivers should leave at least 2 metres' of space at higher speeds.
When overtaking horse riders and horse-drawn vehicles: Reduce your speed under 10mph and allow 2 metres of space.
When overtaking a pedestrian walking in the road (where there is no pavement): Allow 2 metres of space.
The guide distances should be increased in bad weather and at night. If you're unable to overtake motorcyclists or other road users using the distances mentioned above, you should wait behind them until it's safe to do so.
Other rules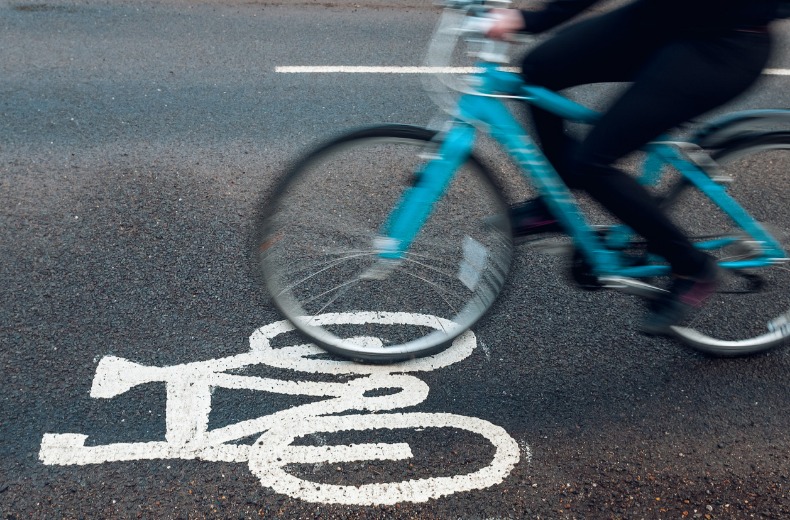 Many of the other significant changes relate to Rule H3, which applies to drivers and motorcyclists:
"You should not cut across cyclists, horse riders or horse-drawn vehicles going ahead when you are turning into or out of a junction or changing direction or lane, just as you would not turn across the path of another motor vehicle."
The rule applies when a cyclist is using a cycle lane, a cycle track, or riding ahead on the road. And it can also be seen in the amended Rule 160.
Also, you shouldn't turn at a junction if it would cause a cyclist or horse to stop or swerve out of danger's way.
Rule 72 is new for 2022 and instructs cyclists about their position in the road. There are two basic positions which cyclists should adopt depending on driving conditions.
Cyclists should ride in the centre of their lane:
on quiet roads and streets
in slower-moving traffic
when approaching junctions or narrow roads
Cyclists should keep 0.5 metres away from other vehicles and allow them to overtake if:
vehicles are moving faster than the cyclist
traffic starts to flow more freely
Another change to the Highway Code influenced by 'The hierarchy of road users' is Rule 140, which now asks drivers:
to give way to any cyclists in a cycle lane, including when they are approaching from behind
do not cut across cyclists when you are turning or changing lane
The updated rule reminds road users that cycle tracks can be shared with pedestrians and that cyclists are not obliged to use them.
New McDonald's restaurant to be built in Milford Haven if planning approved
MC DONALD'S will be coming to Milford Haven if plans are passed by local councillors. Planning applications have been submitted this month by the fast food giant to open a new drive-thru style branch at Haven Heads Business Park.
Currently Milfordians who are hungry for a Big Mac and fries have to drive to Haverfordwest or Pembroke Dock.
The plans require the existing Unit G – next to Hakin Bridge – to be demolished and a new building to be constructed.
From the plans submitted we can see that – if approved – the restaurant will look like the computer image below.
The fast food giant has over 1300 branches in the UK, with Birmingham Liverpool and Glasgow having the most outlets with 17 stores each per city. Mc Donalds has over 136,000 staff or 'crew members' as they call them in the UK.
Employment figures show 'labour market is strong' says local MP Stephen Crabb
FIGURES published yesterday by the Office for National Statistics show that unemployment is falling across the country while the number of unfilled job vacancies continues to increase.
The UK unemployment rate for January to March 2022 decreased by 0.3% on the quarter to 3.7%. The number of job vacancies has also increased nationally with 1.295 million job vacancies on average across February to April 2022, up from 1.261 million in the previous quarter. For the first time ever, there are fewer unemployed people than job vacancies.
In Preseli Pembrokeshire, the number of people claiming unemployment related benefits aged 16-64 has decreased by 37% from 2,316 to 1,445 in a year, as more people take advantage of the growing number of job opportunities locally. Those claiming unemployment related benefits in Preseli Pembrokeshire remains lower than that of the national average at 3.2% compared with 4%.
But figures published today show that prices are rising at their fastest rate for 40 years with inflation at 9%. The rate is expected to sustain and is on course to continue to increase over the course of the year. Mr Crabb has consistently spoken out to protect those on the lowest incomes, calling on the Government to offer further support to help ease the soaring cost of living.
Commenting on the latest figures, Mr Crabb told The Pembrokeshire Herald: "We know that the pandemic has put a strain on the labour market, and I have been told by local businesses that staffing and recruitment has been a cause for concern. But these employment figures are extremely positive for Pembrokeshire, and show that the labour market is strong"
"The local job centre does a tremendous job at helping to fill vacancies through providing a tailored recruitment service for local employers. It is great to hear and see that people are making use of these services and seeking work"
"With the summer tourist season looming, no doubt local tourism and hospitality businesses in Pembrokeshire will continue to see an increase in the uptake of work"
"However, these positive figures sit in the backdrop of the cost of living crisis. Having recently met with Citizens Advice locally, and received many emails from worried constituents, I am acutely aware of the financial pressures that so many are facing and the need for some easing of the burden"
"I have been consistent in my calls for the Government to offer further support to those on low and middle incomes. With the latest inflation figures released today, this problem is only set to get worse and it is clear that without targeted action many will fall into real hardship and debt"
Pembroke Dock: Five years in jail for Asda cashpoint robbery
A PEMBROKE DOCK man has been jailed for five years for robbing a woman at knifepoint at the cashpoint at Asda on April 15.
Kieran Steven Brumby, 36, held a knife to the woman's throat and demanded she hand over the £160 she was withdrawing from the cash machine.
He admitted the charge of robbery, and further pleaded guilty to charges of both possessing a knife in a public place and possessing 0.9g of cocaine.
Those in the court watched intently, as shocking CCTV footage was played, of the defendant holding a large kitchen knife against the victim's throat.
When police arrested Brumby, who lives at Water Street, that evening, he denied that he was the person show in the CCTV footage. But at Swansea Crown Court on Monday (May 16) he pleaded guilty as charged.
The victim had stopped at the cash point to withdraw money before meet friends in Haverfordwest.
Brumby held the knife to her throat saying: "'Give me the money".
In a victim impact statement the woman said that she was suffering from sleepless nights, palpitations and nightmares about being attacked.
She said: "I feel depressed and anxious and constantly feel like somebody is behind me. I am checking over my shoulder every five minutes. If I leave the house feelings of panic rise."
Brumby has previous conviction for possessing a shotgun without a certificate in 2009 and for breaching community orders.
Jon Tarrant, defending barrister, said his client's long-term partner had walked out on him last year and that he had lost his employment and his home – affecting his client's mental health.
"He can provide no explanation for his actions on this day," said Mr Tarrant.
"He offers his profound apologies not only to the court but to his victim. He has profound regret and deep remorse for what he has done."
Judge Geraint Walters said: "The victim impact statement shows the profound effect that your offending has had on your victim. A woman alone out in a, relatively speaking, remote location given the time of day.
"The effect of your offending in this case seems capable of being described as significant if not serious.
"I am not in doubt that this was to do with your cocaine habit."
Judge Walters handed down a five-year sentence for the robbery, with a 12-month sentence for possession of the knife and a one-month sentence for cocaine possession to run concurrently.