Three Labour police and crime commissioners elected in Wales
FOUR police and crime commissioners have been elected in Wales. The results have been announced after the Police and Crime Commissioner elections took place on Thursday.
Labour now has three of four of Wales' police and crime commissioners (PCCs) after Andy Dunbobbin secured a gain for the party in north Wales.
The other three PCCs were re-elected and between them all, they decide how £760m of Wales' police budget is spent.
The voting system used means unless a candidate gets more than 50% of votes in the first round of counting, all but the top two candidates are eliminated from the election – and secondary votes on the ballot paper are then counted.
PCCs are elected representatives who work to ensure police forces in England and Wales are running effectively.
They replaced police authorities in 2012 and were intended to bring a public voice to policing.
The UK government insists PCCs are not there to run local police forces but to hold them to account and respond to the needs of the public.
The roundup for each police force area is as follows:
South Wales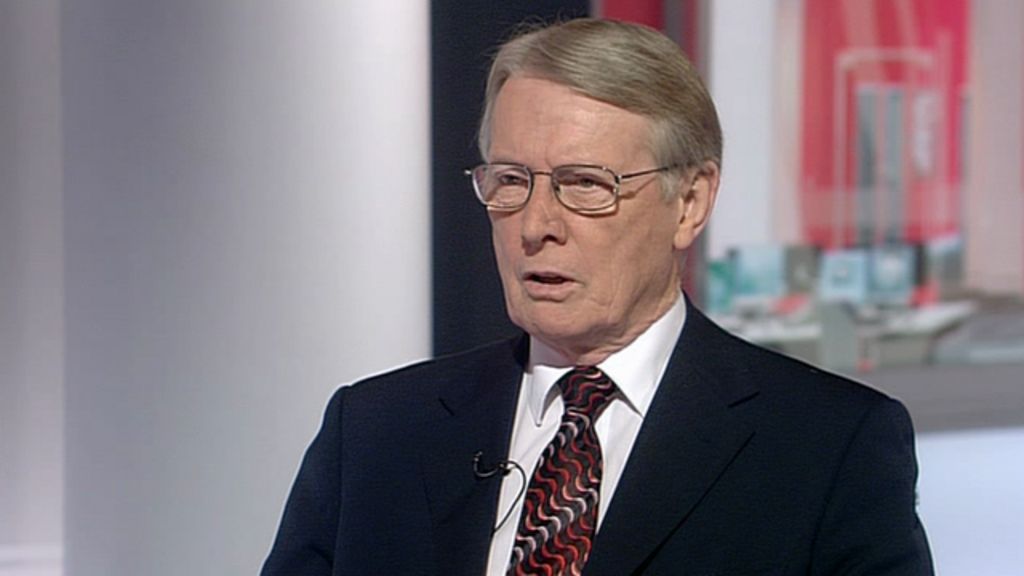 First round:
Alun Michael (Labour): 177,110
Steve Gallagher (Conservative): 102,465
Nadine Marshall (Plaid Cymru): 82,246
Mike Baker (Independent): 37,110
Callum Littlemore (Liberal Democrats): 19,907
Gail John (Propel): 13,263
Second round:
Alun Michael (Labour): 48,353
Steve Gallagher (Conservative): 25,379
Alun Michael has been re-elected as Police and Crime Commissioner by the communities of South Wales for the third time.
The result of the election for the post was declared earlier today at the Memo Arts Centre in Barry.
Mr Michael said: "I am pleased to have had the support of the electorate across South Wales and to have been re-elected as Police and Crime Commissioner for the third time. A great deal has been achieved through some very difficult years for policing but I am very keen for us to build on the firm foundations that we have put in place, and I shall be saying more shortly about my plans and ambitions for the next three years.
"While the past 12 months have been immensely difficult for everyone, we have worked with partners in Welsh Government and Local Government to keep the people of South Wales safe and the close joint working has brought about some very positive developments as has the cooperation between all parts of the Criminal Justice System in Wales so I want to thank the public, the members of my own team and to the Chief Constable, Jeremy Vaughan, and officers and staff across South Wales Police. Together we must now face challenge of recovering from the Covid-19 pandemic while at the same time working hard to reduce and prevent crime in our communities and deal with new and emerging demands that have an impact on policing. I relish the challenge and now that the election is over I will work with the Chief Constable to pursue our shared ambition of giving the communities of South Wales the best possible police service. We will pursue that aim, along with the aim of preventing harm, by working with our partners, always achieving more together than we can achieve alone."
Chief Constable Jeremy Vaughan said: "I would like to congratulate Alun Michael on his re-election as the Police and Crime Commissioner for South Wales. I have enjoyed a very positive working relationship with Alun over several years and I look forward to continuing our work to keep the communities of South Wales safe. My focus remains on leading the force in addressing the challenges in our communities, including serious violence and knife crime, domestic abuse, drug dealing and protecting the vulnerable. By continuing to work with the Commissioner's Team and in partnership with other organisations we can continue to protect the public and look after those who need us most."
Gwent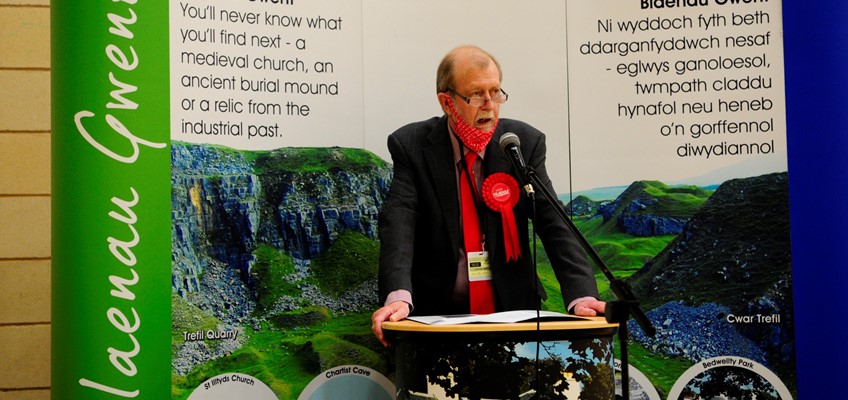 First round:
Donna Cushing (Plaid Cymru): 29,392
Jeff Cuthbert (Labour and Co-operative Party): 75,775
Paul Harley (Independent): 13,601
Hannah Jarvis (Conservative Party): 52,313
Clayton Jones (Gwlad – The Welsh Independence Party): 2,615
John Miller – Liberal Democrats: (7,640)
Second round:
Jeff Cuthbert (Labour and Co-operative Party):16,841
Hannah Jarvis (Welsh Conservative Party): 8,223
Jeff Cuthbert said: "I am delighted to be able to serve Gwent as Police and Crime Commissioner for another term and would like to sincerely thank everyone who took the time to vote in the election.
"I must also thank my deputy, Eleri Thomas, who I propose to re-appoint as Deputy Police and Crime Commissioner, and my colleagues at the Office of the Police and Crime Commissioner for their work over the last five years.
"Working together with the Chief Constable of Gwent Police and key partners we have achieved much over the last term of which I am incredibly proud. Together we have worked to ensure that we are protecting the most vulnerable in our society, building greater cohesion within our communities, and that Gwent Police officers and staff have the resources they need to protect and reassure our residents to the best of their ability.
"I know that we still have much to do and in the coming weeks I will begin working on my new Police and Crime Plan for Gwent that will set out my priorities for the next three years
Dyfed Powys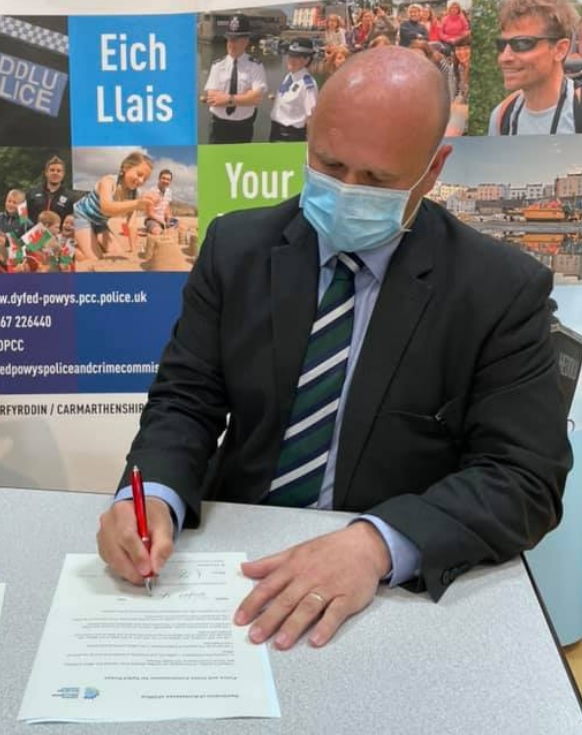 First round:
Jon Burns (Conservatives): 69,112
Dafydd Llywelyn (Plaid Cymru): 68,208
Philippa Thompson (Labour): 48,033
Glyn Preston (Welsh Liberal Democrats) 17,649
Second round:
Jon Burns: 8,209
Dafydd Llywelyn: 26,280
Dafydd Llywelyn issued the following statement: "I am extremely pleased to be re-elected as your Police and Crime Commissioner. As your current Commissioner, operational, front-line policing has, and always will come before party politics. I have a strong track record of delivering on my promises and of listening to the communities of Dyfed Powys. I am proud of what I have achieved since 2016, but there is still so much to do.
"Your safety is my top priority. I want to ensure that the Dyfed Powys Police Force remains one of the safest places to live in Wales and England."
North Wales
First round:
Mark Young (Independent): 15,907
Andy Dunbobbin (Labour): 69,459
Lisa Wilkins (Welsh Liberal Democrats): 10,149
Pat Astbury (Conservative): 75,472
Ann Griffith (Plaid Cymru): 67,672
Second round:
Andy Dunbobbin (Labour): 28,575
Pat Astbury (Conservative): 14,677
The new Police and Crime Commissioner for the North Wales Police area is Labour's Andy Dunbobbin.
He said: "Visibility in our communities would be my top priority. We all want to be safe and secure – this really matters to us. Having a more visible police presence would reassure our communities and help towards us reclaiming the streets. I also feel that more visibility on social media platforms needs to happen and I would work collaboratively, cross-party to challenge social media companies so the police can take further action.
"There has been a decade of unprecedented cuts in policing and to Welsh Government from the Conservative UK government. This is why the Welsh Labour Government's investment in additional PCSOs has been so vital – and why I'm so pleased the Welsh Labour manifesto has a pledge to deliver 100 more. Whereas the Conservatives have said they will end the funding for this scheme – meaning a loss of 500 PCSOs from patrolling Welsh streets."
Mr Dunbobbin's victory comes after the previous PPC Arfon Jones announced he would not stand again after being elected in 2016.
On Sunday the 46-year-old was elected after standing against four other candidates: Patricia Astbury, Conservative, Ann Griffith, Plaid Cymru, Lisa Wilkins, Liberal Democrats and independent candidate Mark John Young.
He won with 98,034 overall votes defeating Conservative rival Pat Astbury by 7,885 votes after second preference ballots were added in.
Labour and Plaid unveil a deal for Government
ON MONDAY (November 22), Labour and Plaid Cymru announced an agreement to stitch up the Senedd for the next three years.
Amid much self-congratulation, Adam Price and Mark Drakeford hailed their success at reaching an agreement.
Labour promises to deliver the bits of its Manifesto with which Plaid agrees and considers delivering the bits of Plaid's Manifesto that it finds unobjectionable.
WHAT THEY SAY
A joint press release says: "The agreement is a joint policy programme covering 46 areas, ranging from the delivery of free school meals to all primary school pupils; a commitment to take immediate and radical action to address the second homes crisis, to long-term reform of the Senedd.
"This is a new form of political working arrangement. The two partners – the Welsh Government and the Plaid Cymru Senedd Group – will work together to jointly develop and oversee the delivery of the policies covered by the agreement over the coming three years."
First Minister Mark Drakeford said: "The Welsh Government has an ambitious Programme for Government, which it will deliver over this Senedd term. But we do not have a monopoly on good ideas, and we will work with progressive parties where we have shared and common interests to benefit people in Wales.
"This Co-operation Agreement brings the Welsh Government and Plaid Cymru together to respond to some of the most pressing issues facing Wales today, such as climate change and the energy and cost-of-living crisis.
"We can achieve more for people in Wales by working together, and the Co-operation Agreement is both a response to the external challenges we face and a chance to build on the opportunities in our future. It will also help us secure a stable Senedd over the next three years, capable of delivering radical change and reform.
"These commitments build on our shared values of social solidarity, a sustainable planet and a vibrant democracy."
Adam Price, Leader of Plaid Cymru, said: "Almost a quarter of a century ago, people in Wales voted for self-government for Wales, with a promise of a new type of politics.
"They placed their trust in a new democracy with an instruction to work differently – inclusively and co-operatively.
"The challenges we face require real ambition to deliver radical ideas. The fallout from leaving the European Union, the legacy of the pandemic, and the UK Government's determination to erode the Senedd's powers all increase the need for transformational change.
"Taken together, the bold policy pledges will unite Wales and benefit every generation, from all primary school pupils receiving free school meals to a national care service, free at the point of need.
"I am pleased this pioneering Co-operation Agreement is founded on common ground on a range of issues that will make a long-lasting difference to people's lives."
As part of the agreement, a publicly owned energy company for Wales could be created to encourage community-owned renewable energy generation; there will be further investment in flood defences and new measures to strengthen the Welsh language and support for young people's mental health.
This is a bespoke agreement – it is not a coalition; Plaid Cymru Members will not be joining the Welsh Government as Ministers or Deputy Ministers. Plaid Cymru will appoint a designated lead member for the agreement. Committees of Welsh Ministers and Plaid Cymru designated members will be established to agree on issues covered by the Co-operation Agreement.
Funding has been put in place as part of the Co-operation Agreement and reflected in the draft Budget published in December.
All issues outside the Co-operation Agreement will be handled in the normal course of political engagement.
THE FALL OF ADAM:
FROM HIGH IDEALS TO BASE REALITY
Before May's election, Adam Price spoke about his "despair" at the prospect of five more years of Labour Government, of Labour's failures in Wales, and how Wales deserved better.
It turns out what he meant was that he was happy to support Labour in exchange for many things Labour said it was going to do anyway.
The prospect of last week's Welsh Food Bill (supported by Plaid) ever hitting the statute book has taken a massive step backwards. Instead, there's likely to be a continuation of the current Welsh Government strategy of discussing whether to consult before talks about holding talks.
Labour hailed its thirty seats in May's election as a massive endorsement for its policies. Voters rejected those policies in large parts of Wales, where the fight for seats was between Plaid and the Conservatives.
Bolting strong anti-Labour sentiment in traditionally Plaid supporting areas did not end well for Plaid after the One Wales Government.
It is hard to see the crustier members of the Party of Wales reconciling themselves to backing Labour in a Senedd many of them regard as not speaking for their concerns about language, culture, and rural Wales.
Setting unionism aside, the divide between rural Plaid voters and the Conservatives is a lot narrower than Plaid in Cardiff Bay would like to accept.
However, the signs that the parties would reach an agreement have been obvious for some time, notably at First Minister's Questions.
Over recent weeks, Adam Price's questions to Mark Drakeford played out like a charade.
The Plaid leader repeatedly invites the Labour leader to comment about the awfulness of the Westminster Government, and the Labour leader obliges and agrees with Mr Price about how awful it is.
The searching scrutiny of the Welsh Government's actions one might expect from the Plaid leader has been from Mr Price's questions.
All of which suggests both he and Mark Drakeford are more concerned about what Westminster is or isn't doing than what the party in power in Wales is or isn't doing.
It's all been rather like the occasion when Margaret Thatcher, faced with short-term political difficulty, was asked by Pembrokeshire's former MP Nicholas Bennett to list her Government's achievements.
As someone who prides himself on his command of language and speech-making, Mr Price seems to have reconciled himself to the idea that it's better to reign in Hell than serve in Heaven.
When it comes to political idealism against political reality, Mr Price has shown himself a pragmatist.
REAL-WORLD CONSIDERATIONS
With 45 Senedd members, Labour plus Plaid, the numbers stack up arithmetically to increase the number of MSs and change the electoral system.
The losers in such a change, Plaid and Labour calculate, will be the Conservatives.
Increasing the number of Senedd members has long been a Labour goal. In the last Senned term, Labour lacked the numbers to make the change: now it does.
An increase in the number of Senedd members works only if a larger Senedd gets things done and gets them done faster and better.
Labour's record on introducing primary legislation to the Senedd is weak. For example, it is still wrangling over the scope of the Wellbeing of Future Generations Act passed in 2015, two Senedd elections ago.
There is, however, an issue that might cut through any proposed enlargement: public opinion.
Plaid's and Labour's recent rhetoric could come back to haunt them.
For the last two years, the Labour Government has lamented the powers being stripped away from it by the Conservative Government in Westminster.
Adam Price has agreed that the Conservatives have stolen powers and breached promises over finance at every turn.
If, as Labour and Plaid claim, the beastly Westminster Parliament is stealing away its power to do anything, the question arises as to why – with fewer effective powers at its disposal – Wales needs more Senedd Members.
A larger Senedd will not hinder a Conservative majority government in London from doing what it wants, and it would be neither more nor less legitimate than the current arrangement.
The result of sixty out of eighty Senedd members complaining when nobody's listening will be no different than forty-five out of sixty.
CONSERVATIVES EMPHASISE
EVERYDAY PRIORITIES
A larger Senedd will not mean more powers in Cardiff unless Westminster grants them.
A larger Senedd must mean smaller (and possibly fewer) County Councils.
A larger Senedd might also mean a more openly centralised approach to Wales's shambolic and chaotic health and social care provision.
The powers the agreement allows the Welsh Government to use are ones it already has – ones a Conservative Government granted it.
Wisely, the Welsh Conservative response to the deal does not over-egg the constitutional pudding.
It emphasises priorities for the Government over the party's too-frequent claims of 'constitutional chaos'.
A spokesperson said: "This deal fails to deliver on the priorities of the people of Wales.
"It does nothing to address the crisis in our NHS; nothing to improve our ailing Welsh infrastructure; and nothing to fire up our sluggish economy.
"Prioritising more politicians and constitutional reform over action to secure treatment for the one in five on an NHS waiting list or improving take-home pay for the low paid is appalling.
"Yet again, Plaid has betrayed its voters with another deal that cements a failing Labour administration into power for years to come.
"The message to voters is clear; vote Plaid, get Labour, and vote Labour, get Plaid. Only the Welsh Conservatives can deliver the real change that Wales needs."
Kickstart scheme 'success in Pembrokeshire' says MP
PRESELI MP, Stephen Crabb has welcomed the news of the success of the Kickstart scheme locally.
The UK Government's Kickstart scheme, aimed at delivering more job opportunities for 16-24-year-olds in the wake of the pandemic, can be labelled a success story in Pembrokeshire with 110 individuals benefiting directly.
The success of this scheme comes on top of the positive unemployment figures for October. The unemployment rate in the constituency is now down to 3.8% and there were 50 fewer people claiming unemployment related benefits than in September. Figures in Preseli are lower than the average across the UK, which stand at 4.8%.
The Kickstart Scheme is part of a range of measures aimed at tackling long-term unemployment including an increase in the Minimum Wage and reduction to the Universal Credit withdrawal rate for people moving into work.
Mr Crabb believes that the drop in unemployment figures and the improving jobs market overall points to much stronger employment prospects in the future, particularly as the economy continues to rebound from the effects of Covid. Locally, Pembrokeshire has benefitted from the boom in staycations owing to the restrictions on international travel, but many hospitality firms have pointed to the difficulties in filling job vacancies.
Commenting on this week's employment figures, Mr Crabb told The Pembrokeshire Herald: "The pandemic has been tough for young people, especially those looking for a job. I am delighted that the Kickstart scheme, which launched in September, has already had a direct impact in Pembrokeshire."
"The measures announced in the recent Budget mean that we have the best opportunity in more than a generation to bring down long-term unemployment in this country. I was particularly pleased about the recent reduction in the Universal Credit withdrawal rate which will help smooth the path for people to move off benefits and take up paid work."
Budget is good news for Pembrokeshire
AS PART of a series of payments made from the Westminster Government's 'Levelling Up' Fund, the regeneration of Haverfordwest's town centre got a massive shot in the arm.
Preseli Pembrokeshire MP Stephen Crabb has welcomed the announcement that £17.7m has been secured from the UK Government Levelling Up Fund for Pembrokeshire.
Pembrokeshire is in the first tier of areas eligible for the Levelling Up Fund created by the UK Government to replace EU funding. The funds are being financed directly by the Westminster Government. Today, local Councils across the UK are finding out which bids have been successful.
Mr Crabb has been working with Pembrokeshire County Council on the bid to the Levelling Up Fund to support the ongoing regeneration of Haverfordwest town centre. The bid focused on the need to make the historic town centre a more attractive place for visitors.
Now that this money has been secured, it will enable the restoration of the 900-year-old historic castle into a high-quality all-weather visitor attraction and develop the river's potential as a feature of the town centre.
Commenting, Mr Crabb said: "I have worked hard to support Pembrokeshire County Council in their bid to the Levelling Up Fund and make the case to the Treasury about why Pembrokeshire should be put at the front of the queue for this funding."
"I am delighted that the Chancellor has listened.
"It means that the money I have secured for Pembrokeshire can turn these plans and aspirations for Haverfordwest town centre into reality. It is now up to Pembrokeshire County Council to use this money to support traders and boost local economic activity."
MINIMUM WAGE RISE
The headline takeaway from a Budget long on levelling up and short of detail on what it would like is a hike in the UK's minimum wage.
From April 1, 2022, workers over 23 will get a minimum wage rise from £8.91per hour to £9.50.
While the increase is welcome, it is counterbalanced by increased personal taxation on income, rising prices, and the accompanying cut in entitlement to Tax Credits for those who get the rise.
However, the Chancellor took the chance to change a system that perversely punishes working extra hours or earning more by a loss in Tax Credit payments and/or Universal Credit.
Before the Budget, for every £1 earned over the Tax Credit limit, Universal Credit recipients lost 63p in what the Chancellor described as "a tax on work". Mr Sunak cut that to 55p/£1. Setting the level at that originally intended when the taper in Tax Credits was originally proposed by Iain Duncan-Smith.
While that sort of measure would usually only come into effect at the start of a new tax year (in this case, next April), the Chancellor told the Commons the cut will come into effect no later than December 1.
That means earnings by those affected by the current arrangements will rise in the run-up to Christmas.
An increase in the National Minimum Wage will be affected by an increase in inflation, especially as the rise in the former will not come in until next year.
On top of that, the Chancellor announced a £500 increase in the threshold for the basic income tax rate.
Mr Sunak claimed a single mother with one child earning the National Minimum Wage would be better off by over £1,100 per year.
DUTIES CUT AND FROZEN
In what's bound to be a popular move with pub-goers, the Chancellor announced an overhaul of duties on alcohol.
Describing the system as 'outdated' and 'complex', Mr Runak slashed the number of different duties from sixteen to five.
The strongest drinks (for example, white cider) will see their prices rise. However, beers, ciders, and fruit ciders will see a significant reduction in duty for on-licensed sales.
Fruit ciders, subject to their own duty, will see the largest cut in duty, while beer and cider will fall in price by an average of around 3p/pint.
There will be no increase in excise duty on whiskies. At the same time, sparkling wines had a massive duty cut, reducing their price to reflect their increased popularity and lower alcohol content.
The Chancellor combined those announcements with an extension of rates relief for licensed premises and specific relief on draught beer sales.
Mr Sunak also announced a freeze on fuel duty.
NOT SO NEW MONEY
A Raft of spending pledges made by Chancellor Rishi Sunak in his Budget speech on Wednesday (October 26) consisted of repackaged spending commitments already made.
A large announcement that England's city regions would get £6.9bn to spend on new transport infrastructure contained £1.5bn of new funding. The balance consisted of £4.2bn committed in 2019 under Theresa May's Government and further funding for public transport, which the PM announced in 2020.
Similarly, £5.9bn of NHS funding for England is extra cash plus old spending commitments put in new wrappers.
MORE MONEY FOR WALES
Wales will receive extra funding through the Barnett formula – a mechanism the UK government uses to allocate additional money to the devolved nations when it spends more in England.
However, Mr Sunak said Wales would benefit by £2.5bn over the Barnett formula over the term of the three-year spending review.
The most contentious uses of Westminster's powers, the levelling up and shared prosperity funds, are added to that funding. Money from them will be paid directly to those commissioning eligible projects and not to the Welsh Government.
Part of Westminster's rationale is that the Welsh Government does not target spending on priorities it identifies as UK-wide.
For example, if the Westminster Government said it would invest £6bn in the NHS in England, Wales would get £300m. However, that money could be spent where the Welsh Government saw fit and not necessarily where Westminster intended it to go.
The Welsh Government's position is straightforward; all money spent in Wales on matters over which it exercises control should be allocated to the priorities it identifies. It will not or cannot separate specific funding from Westminster's overall spending grant.
The Chancellor's announcement of extra funding for specific projects in Wales, bypassing Cardiff Bay, will increase tensions between Westminster and the Welsh Government.
RAISING REVENUE
The Chancellor cannot long put off dealing with two specific problems affecting government funding.
The first is well-known, but action has so far been avoided: the shrinking tax base.
The UK government raises around £800 billion a year in receipts – income from taxes and other sources – equivalent to around 37% of the size of the UK economy, as measured by GDP.
The majority are from three main sources: income tax, National Insurance contributions (NICs) and value-added tax (VAT). Together these raise over £460 billion.
The UK's working-age population is rapidly contracting. That means less money raised from direct taxation. The effects of the contraction on public finances are already being felt.
What the UK's current workforce pays in National Insurance now doesn't pay for or contribute to their pensions but their parents' and grandparents'.
As people live longer and in worse health, workers now and in the future face paying more of their wages in tax to support the retired and elderly ill.
The weight of the pensions bill was £101bn in the last financial year, approximately two and a half times the total defence budget.
As a point of comparison, the total amount paid out in working-age unemployment benefits was a fraction under £2bn.
Taxes on consumption fall proportionately most heavily on those with the lowest incomes.
Imposing increased taxes on consumption would effectively cut the incomes of the lowest earners. It would also hit those voters in post-industrial marginal seats upon whom the Government depends for its majority.
REPLACING DUTY
The second issue is less acknowledged but no less challenging.
Fuel Duty raises £21bn a year.
Increased fuel efficiency in motor vehicles means they need to refuel less often. That means less fuel duty coming into the Treasury.
The Government aims to decrease reliance on cars for commuting, which will cut the amount of fuel duty even further.
Ultra-Low Emission Vehicles pay little or no Vehicle Excise Duty, and purely electric vehicles pay no fuel duty, either.
Unless there's a significant change in tack, the Treasury will lose both fuel duty and Vehicle Excise Duty from its annual tax take in pretty short order.
Fuel duty alone amounts to £28bn of revenue each year, and Vehicle Excise Duty is another £6.5bn a year.
Planning to replace that revenue cannot be delayed.