Site visit for trout fishery diversification will go-ahead despite opposition
PEMBROKESHIRE councillors are to inspect a proposal to build holiday chalets at a trout fishery, despite planning officers recommending the plans be turned down.
An application to provide nine accommodation cabins and ancillary works at a former fishery business at Millbrook, Manorwen, Fishguard, was recommended for refusal when it came before county planners on March 14.
Officers had recommended the application by Messrs L & C Williams be refused on the grounds it would have an unacceptable adverse impact on the character and appearance of the countryside.
The application – diversification of an existing agricultural holding and trout fishery business – was a resubmission of a similar scheme withdrawn from the November meeting of the planning committee, which had also been recommended for refusal.
A report for planners said commercial farming at the site ended in 1998, but that use of the pond as a recreational trout fishery, which commenced in 1994, had continued to date.
However, it added there is no ready evidence of recent use for recreational fishery on-site.
Local councillor Delme Harris said the site was "on the outskirts of Fishguard," rather than being a development in the open countryside.
In a plea to members, Cllr Harris said the application was "an opportunity to bring people into the north of the county," adding: "Let's support a family who want to invest in the Bro Gwaun ward."
Cllr Harris told members the only local objections raised had been over an unrelated access point on the land.
Councillor Brian Hall moved the committee take part in a site visit, adding it would answer a number of questions relating to the application.
He was supported by Cllr Jamie Adams, who said there was a need to work with developers pro-actively: "I don't think it's a responsibility of a planning authority to say 'No,' I think it's an opportunity for a planning authority to work with applicants."
He added: "As a rural member I'd like to ensure that members are aware that the countryside is a living, breathing space, not merely a museum where we put dead things on display. We need investment, we need people coming in."
Councillor Nicola Gwyn, of nearby Goodwick, said: "I would be strongly supportive of planning permission. I really think we should be finding a way to support applications like this, finding a way to support local families trying to do things like this."
Members agreed to a site visit, with the application to be considered at a later committee meeting.
Haverfordwest mayor vote descends into chaos as fiery dispute breaks out among councillors
SCENES of pandemonium, including three councillors resigning and the mayor being called a disgrace to the town, broke out during the election of Haverfordwest's mayor for the forthcoming year.
For most councils the election of mayor is almost a formality, the deputy mayor traditionally taking on the role.
However, Haverfordwest took a somewhat different view to allowing Councillor Jill Owens, a decorated former police sergeant who was once forced to resign after falling in love with an armed robber, to slide seamlessly into the role.
Despite there being no argument about Cllr Owen's fitness for the role, the March meeting of the town council contained an agenda item considering applications for the 2023-24 mayor, with both Cllr Owens and Cllr Rhys Evans listed.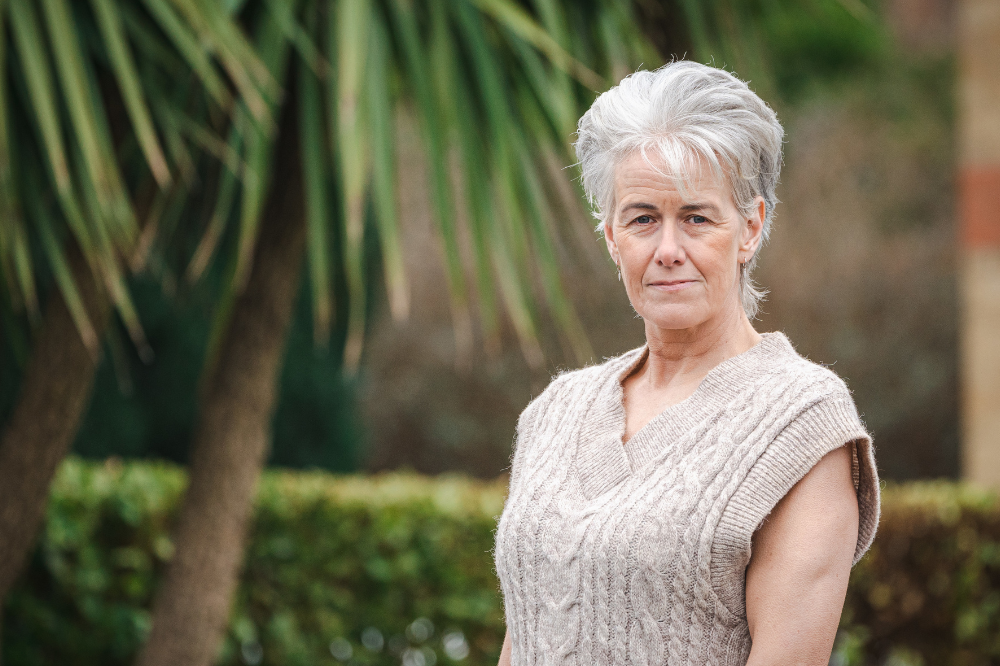 Intention
From the outset of the meeting, the "wisdom and integrity" of that decision was questioned, with current mayor Alan Buckfield and town clerk Juliet Raymond coming in for flak.
Former town councillor Peter Lewis was one of several former town mayors present as members of the public, along with county councillor Tim Evans.
Mr Lewis said: "This council is being asked for the first time in its history to break its own rules," adding that he understood no other nominations could be received if the deputy mayor had offered to stand – a motion in the meeting itself being needed to overcome this.
Citing the code of conduct, members raised concerns of "pre-determination," with claims some councillors had already made their intention to vote for Cllr Evans clear.
Cllr Evans, formally making a proposal he be considered for election, said: "I have been approached by several members of the community asking if I would stand as mayor," adding: "I think it would be negligent of me not to stand."
Cllr Owens said the decision to take additional nominations was against the advice of One Voice Wales – the national representative body for community and tow councils in Wales – and that four councillors had pre-determined their vote by saying they would vote for Cllr Evans.
"There is a procedure in place, for hundreds and hundreds of years in this town, this hasn't happened before."
"Ashamed"
She told the mayor: "You, as a council – mayor – are looking to ride roughshod over the Code of Conduct, you will be responsible to the Ombudsman."
She later added: "I would just like to put on record you should be ashamed of yourself Mayor, you and the clerk have ignored advice. It's disgusting the way you have conducted this," adding: "You [Clerk Juliet Raymond] are a clerk on this council and you are not impartial."
Cllr Buckfield, attempting to steer the meeting along, said: "You should be talking about procedure, not personality."
He later said: "A chair can only do what council wants me to."
Cllr Owens replied: "You are duty bound to abide by standing orders and the code [of conduct]; these people [the four said to have made their voting intentions clear] should've left. You [Cllr Buckfield] are a disgrace to the town."
Councillor Jonathan Twigg proposed members actually support Cllr Owens taking over as mayor, a call that was not accepted by the mayor.
Members then voted to consider Cllr Evans take on the role of mayor, which was defeated.
After that vote failed, several councillors were seen leaving the meeting, with Councillor Richard Blacklaw-Jones, Councillor Gareth Roberts, and Councillor Rhys Evans formally resigning the following day.
After the deputy mayor was formally adopted as mayor for the following year, Cllr Evans said: "I just want to say – in the most humble way – congratulations. This council should always remember we are here to serve the people of the town."
Cllr Owens said: "I am happy for the history of the town that the right result has happened.
"There are clear fractures in this council, let's now try and move together and work together for the good of this town, and do a good job, let's all support each other and work to one goal."
"Change"
Speaking after the meeting, Cllr Owens said: "It's never, ever happened in 900 years, the town council of Haverfordwest needs to change, it needs to be more open and transparent, at the end of the day justice did prevail.
"It wasn't about me becoming mayor, it was about more being in the right place for the town, and that history continuing."
Also speaking after the meeting, Mayor Alan Buckfield said: "I believe in democracy, I believe people have the right to express themselves in a proper and distinguished manner. The whole point of the debate was to test the standing order; to my mind the only way to test that was by voting."
Relating to comments made about his fitness to drive he said: "In a debate on procedure and the interpretation of Standing Orders, there should be no place for personal remarks or references to illness and disability."
He also expressed his concern about criticism of the clerk: "What really worried me about that meeting was the way the clerk was spoken to, the duty of care towards the clerk was sadly lacking."'
Clerk Juliet Raymond said: "Prior to the March full council meeting, I passed on the impartial advice given by One Voice Wales to every member. This advice was requested by Councillor Jill Owens, Councillor Martin Lewis and Councillor Jonathan Twigg."
Councillors Richard Blacklaw-Jones, Gareth Roberts and Rhys Evans have all been contacted for a comment.
Residents challenge Carmarthenshire Council on abolition of Special Landscapes
RESIDENTS publicly challenged Carmarthenshire County Council's radical plan to scrap Carmarthenshire's 18 'Special Landscape Areas' at the Monday's Cabinet Meeting at County Hall.
Planning Lead Cllr Ann Davies was grilled about the Council's plan to axe Carmarthenshire's 18 special landscapes and changes to its policy on putting cables underground.
Carmarthenshire is well known and widely appreciated for its beautiful unspoilt countryside. So much so that Carmarthenshire County Council had formally designated 18 such areas in its Local Development Plan, including the Towy and Cothi Valleys. Thereby affording protection within the planning system from detrimental development.
Significantly, these designations have been successfully used by residents to stop pylons and windfarms. These have included the Llanllwni Mountain Windfarm in 2014 and the Brechfa Windfarm cables where they now cross the Towy Valley underground.
But these Special Landscape Areas – and the protection the designation carries – are now being swept away by the new Local Development Plan currently under consultation.
Residents are concerned that the new Local Development Plan 'double downgrades' Carmarthenshire's landscapes. Not only does it strip residents of an important tool to object to destructive development, it also slashes the amount of potential compensation or mitigation available. Great for developers – not so good for residents. And a major blow to the local tourism economy, which is based on the county's greatest asset: our special, historic landscapes.
Residents' campaigner Havard Hughes commented: "Carmarthenshire County Council has been quick to talk tough on pylons. However, their actions on the local plan speak louder than these words and jeopardise our landscapes. By taking this risky approach to our landscapes they are putting our tourism economy and heritage in jeopardy.
Natural Resources Wales has blown the whistle on the Council's plans by questioning the loss of the Special Landscape Areas such as the Towy Valley. Yet Carmarthenshire County Council seems unwilling or unable to produce the evidence base for abolishing the Special Landscapes designation.
Councils across Wales are coming under huge pressure from developers to give them more freedom to put up pylons, windfarms and solar arrays. We fear that this plan as it stands will strip residents of tried and tested protections. These protections are good enough for our neighbouring counties such as Ceredigion and Swansea so why not Carmarthenshire?
The Plaid Cymru administration's new Local Development Plan is the most radical rewriting of our planning rules since the creation of Carmarthenshire County Council. We will now be challenging them under the Freedom of Information Act to uncover the evidence for these changes."
Dramatic early hours rescue of 18-year-old in water by Angle RNLI
THE RNLI Angle lifeboat launched on service shortly after 4am on Tuesday morning (Mar 28) to assist in the search for a missing 18-year-old in the Milford area.
The RNLI said on Facebook: "The lifeboat launched and proceeded to conduct a search from Conduit Beach, heading east.
"Once off Milford Docks entrance, the Y boat was deployed to conduct a more thorough inshore search, while the lifeboat continued east. Arriving at Wards Pier, the lifeboat intended to search back to the west to close up on the Y boat.
"Not long after, the crew spotted a person running down the coast path towards the beach below the Rath, followed by hearing cries for help.
"Using search lights, the crew then sighted a person in difficulty in the water waving their arms.
"The lifeboat was manoeuvred into the shallow water, close inshore with little sea room left and the casualty was brought alongside.
"With very little water below the lifeboat, and drifting ever closer to the shore the casualty was assisted into the lifting strops by the Y boat crew and then recovered from the water using the All-Weather Lifeboat man overboard recovery A frame and lifting tackle.
The rescue charity added: "With the casualty now onboard and receiving attention from our casualty care trained crew members, the lifeboat headed to the Port Authority jetty to warm up the casualty and await further assistance.
"Shortly after securing alongside, the crew were joined by members of Dale Coastguard Rescue Team and officers from Dyfed-Powys police.
"With the casualty now warmed slightly, they were walked off the lifeboat and handed over into the care of the police.
"Content that no further assistance was required from the lifeboat, the crew were stood down by the coastguard to return to station. After making the short journey home, the lifeboat was back on station and readied for service once again at 5:30am."