Aussie trade deal sells out Welsh farmers
THE WESTMINSTER government's wish to conclude a zero-tariff trade deal with Australia will put the future of Welsh livestock farming at risk.

That's the unanimous view of Welsh farming organisations, who are aghast that allowing products produced to lower animal welfare standards will threaten the viability of Welsh farms and have disastrous consequences for our rural economy.

Earlier this week, The Financial Times exposed tensions in the Westminster Cabinet between DEFRA and the Department of International Trade.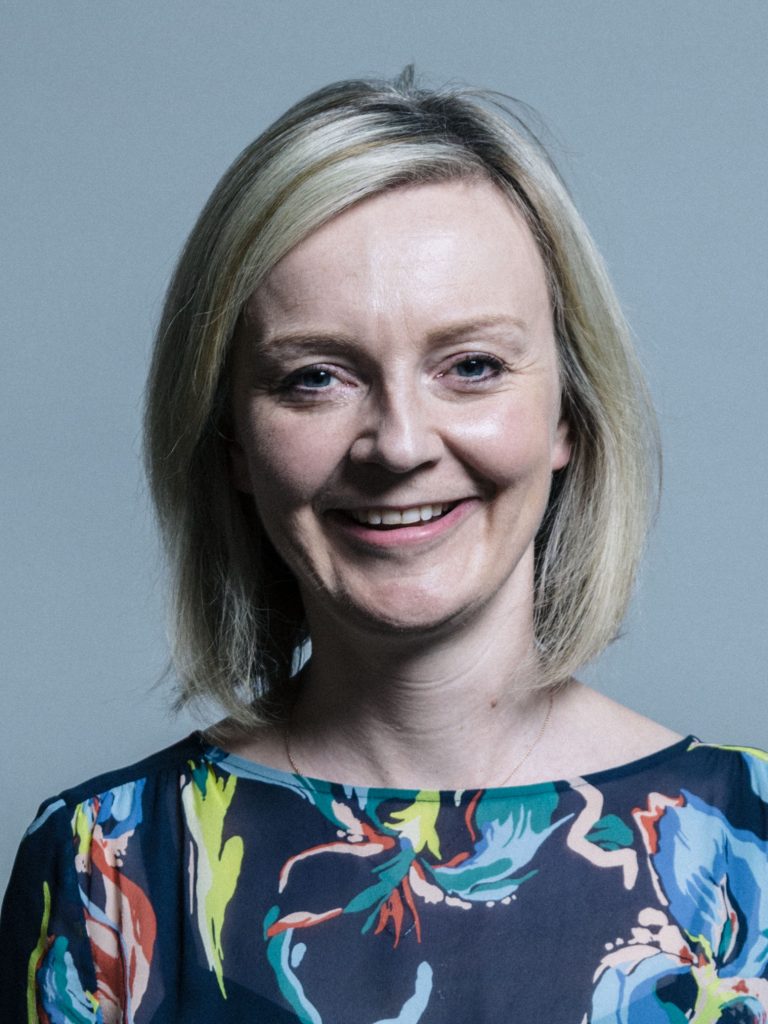 The article said that George Eustice, Secretary of State for Rural Affairs and Cabinet Office Secretary Michael Gove opposed International Trade Secretary Liz Truss' wish to conclude a post-Brexit trade deal at any cost.
THE PROMISE AND THE THREAT
In addition to potentially undermining the UK's farming industry, there are serious concerns that cheaply produced new food imports will pressure livestock farmers to intensify their practices to compete. This would harm animal welfare and environmental standards across the UK.

Previous Secretary of States for Environment, Food and Rural Affairs, Michael Gove MP and Theresa Villiers MP, and the current Secretary of State, George Eustice MP, have repeatedly asserted the Government's firm commitment to maintaining the UK's high food and environmental standards in any circumstance.#

Despite this, key amendments to both the Agriculture Bill and the Trade Bill, aimed at safeguarding British standards and protecting UK producers were repeatedly defeated by the Government in Parliament.

In fact, due to loopholes in the recently passed Trade Bill, the Government will now be able to approve the import of animal and agricultural products of a lower standard than currently permitted in the UK and make sweeping changes to existing food safety regulations without consultation.
WG FEARS IMPACT ON RURAL WALES
Welsh Government ministers' responses to the International Trade Secretary's position were condemnatory.

Economy Minister, Vaughan Gething said: "Farmers and food producers play a crucial role in our society, economy and environment.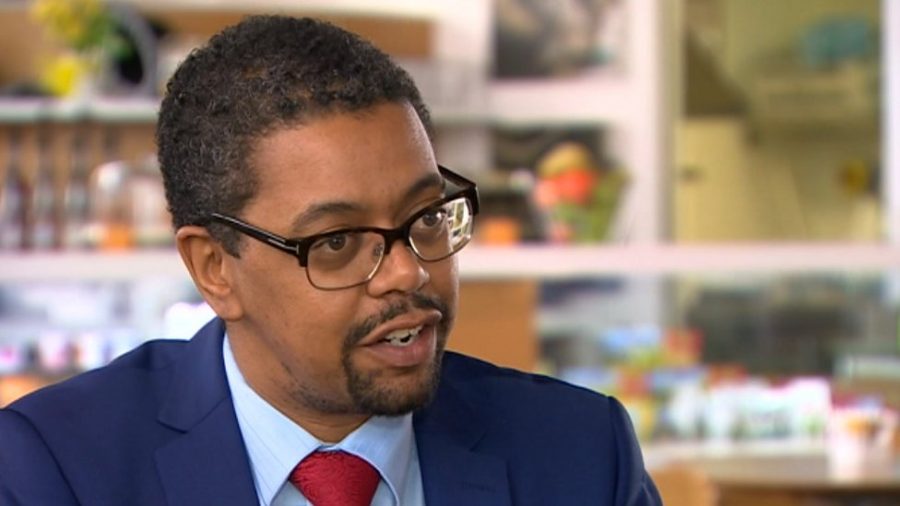 "We have been very clear with the UK Government that any new trade deals must not cause an un-level playing field, by giving food importers with lower standards an economic advantage in our market compared to our own producers.

Rural Affairs Minister Lesley Griffiths added: "We are extremely proud of the high food safety standards we have here in Wales, including standards around animal health and welfare, traceability, environment and food safety.

"No trade agreement should ever undermine that or our domestic legislation, and Welsh Government has consistently made this point to the UK Government."

We followed up those remarks by asking what representations the Welsh Government made and when.

A spokesperson told us: "We have frequent contact with UK Government, through both the Department for Environment, Food and Rural Affairs and the Department of International Trade at all stages of FTA negotiations. This includes weekly meetings on the Australian FTA.

"We are consistently clear in these meetings that new FTAs must not create an un-level playing field for our own producers.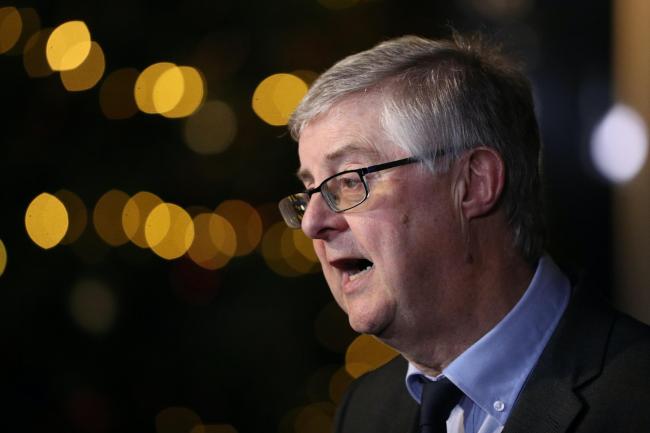 "The First Minister raised this issue with the Chancellor of the Duchy of Lancaster and Minister for the Cabinet Office, Michael Gove MP on Wednesday afternoon (May 19)."
AUSSIE FREE TRADE DEAL WILL UNDERMINE STANDARDS
The same day, FUW President Glyn Roberts met with UK Trade Minister Greg Hands.

Speaking after the meeting, FUW President Glyn Roberts said: "Both the minister and I agreed wholeheartedly that we must seek new trade opportunities for UK agriculture and other industries.

"However, we made our concerns regarding the adverse impacts of a liberal deal with Australia very clear."

Mr Roberts said that he and the Minister discussed a host of issues during the meeting, including the potential benefits for Welsh agriculture of the UK's membership of the Comprehensive and Progressive Agreement for Trans-Pacific Partnership (CPTPP), which the UK is currently seeking.
"The reality is that a deal that liberalises access to the UK market for Australian beef and lamb means a lowering of standards and will have adverse consequences for UK farmers.

"While this may not be an immediate concern given current exports to the UK, we have to look at what might happen in the future. After all, if Australia didn't believe they would increase food exports to the UK significantly at some point, they wouldn't be fighting so hard to ensure it is in a trade agreement."

Mr Roberts said The union had also highlighted the gulf between the standards required of farmers in Wales and the UK and the far lower standards required in Australia.

"The Queen's speech has just reiterated UK Government plans to tighten up animal movement rules, and Wales looks set to follow suit.

"Our current maximum animal journey time is already eight hours, but it is forty-eight hours – six times higher in Australia. Other concerns include the significant differences between animal traceability requirements, given that what is allowed in Australia would be completely illegal here."

"The political pressure on the Government to announce a trade deal should not override the UK government's duty to negotiate a deal that upholds its own promises and our values by preventing food produced to lower standards from being sold in the UK – however long that negotiation takes, or even if it means walking away from negotiations," Mr Roberts added.
DOGMA TRUMPING OUR NATIONAL INTEREST
TFA Cymru Chairman Dennis Matheson told The Herald: "The UK Government is at risk of allowing politics to trump our national interest in being over keen to get a trade agreement over the line without properly thinking through its consequences.

"There is no pretence that, from the perspective of the agricultural industry, trade deals with Australia and New Zealand would not have been at the top of our agenda. Clearly, both countries have got their sights set on ramping up exports of beef, sheep, and dairy to the UK.

"Welsh farmers stand to lose out considerably if this comes to fruition. That will be hugely damaging to the Welsh economy, tourism, and the environment. We must ensure we do not let in imports which fall below the environmental and animal welfare requirements imposed upon producers in Wales."

19 farming bodies across various sectors and from all four nations of the UK have agreed on five principles of crucial importance to UK food and farming in the negotiations.

NFU Cymru President John Davies said: "We know that agriculture is almost always the last chapter to be finalised in any trade deal, and as these talks reach an advanced stage its important negotiators take on board the five detailed principles agreed.

"The government's repeated commitments to safeguard our own standards and not undercut UK farmers through unfair competition are encouraging, and we support their ambition to liberalise trade.

"We know that if we're to open up the opportunities of new markets overseas for UK farmers, we will have to offer greater access to our own markets in return. However, this trade-off needs to be balanced, and we need to make sure concessions to our hugely valuable home market are not given away lightly."
WESTMINSTER RISKS 'IRREVERSIBLE DAMAGE'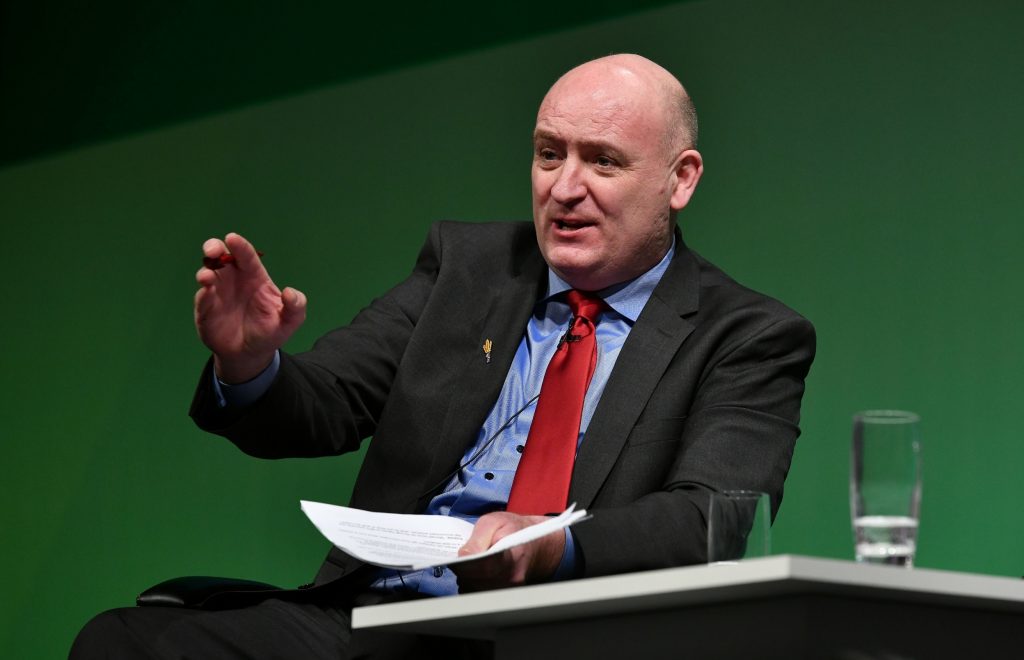 John Davies continued: "There is a very real risk that, if we get it wrong, UK farming will suffer irreversible damage rather than flourish in the way we all desire, to the detriment of our environment, our food security and our rural communities.

"The British government faces a choice. It must recognise that zero-tariff trade on all imports of products such as beef and lamb means British farming, working to its current high standards, will struggle to compete.

"At a time when government has placed huge importance on its aim of levelling up, this would fundamentally undermine any ambition to narrow the rural-urban divide or to ensure all parts of the UK are included in the government's desire to build back in the months ahead."

Julie Barratt, President of the Chartered Institute of Environmental Health said: "Despite repeated assurances from a string of Environment Secretaries, the mood music does not look good for UK food standards and animal welfare when it comes to this potential deal with Australia.

"Adopting a zero-tariff and zero-quota approach to food imports from Australia risks the UK market being flooded with cheaper produce and undercutting UK farmers, forcing our farmers to adopt lower standards just to be able to compete.

"There are also serious questions about how importing cheaper food from the other side of the world impacts on the UK's food security or sustainability, or how it helps the Government meet its wider environmental pledges or commitment to achieving net-zero.

"We are calling on the UK Government to stick to its environmental commitments and to not undermine our high food standards in an attempt to get a trade deal over the line."
Worshipful Company of Farmers reunite at Bluestone
A DELEGATION from the Worshipful Company of Farmers has visited Bluestone National Park Resort in Pembrokeshire to meet with its CEO and a former dairy farmer, William McNamara.
Bluestone welcomed the 35th Advanced Farm Management Course of the Worshipful Company of Farmers for their annual reunion.
The Worshipful Company of Farmers is a Livery Company linked to the Livery Companies of London and its purpose is to inspire, encourage and develop excellence in the management of British Agriculture.
Since its formation in 1946 it has promoted farming to the nation, developed professionalism within the farming industry, and supported a wide range of charitable organisations.
After a visit to Pembrokeshire's Puffin Produce in the morning, the group visited Bluestone to speak to Mr McNarama, a former dairy farmer, to gain further insight into the creation of the holiday resort on what was previously his farm.
Speaking about the visit, Mr McNamara said: "I was greatly honoured to have had the opportunity to host the 35th group of the Worshipful Company of Farmers at Bluestone. With my roots firmly in farming, it was a pleasure to share Bluestone's story and my own experience of farming diversification."
Meurig Raymond added: "To see at first hand the amazing development of the Bluestone Resort over the past 13 years was a great privilege and a highlight of our trip to Pembrokeshire.
"The group were most impressed by the Bluestone story; the incredible amount of investment into a world class holiday resort, and the sheer passion and enthusiasm which William and his team portrayed during our tour.
"There is no doubt that Bluestone is a real jewel in the future of tourism in Pembrokeshire and many of our group indicated that they will be returning with their families to enjoy the wonderful facilities at the resort."
William spoke to the group about growing up working on the farm, located in Southwest Wales, and how he believed he was destined for a career in agriculture. After attending agricultural college, expanding the family's milking herd and harvesting Pembrokeshire New Potatoes, it was the introduction of milk quotas that first encouraged him to diversity into leisure.
Bluestone is now one of the largest tourism operators in Wales, welcoming 160,000 staying visitors to the resort each year with an average annualised occupancy of 97%.
The resort contributes in excess of £17m per annum directly into the local community through the supply chain and payroll, and as a Green Key accredited business is committed to sustainable tourism, most recently banning the sale of plastic water bottles on the resort in partnership with Refill Wales. Over 700 people are employed in permanent, long-term positions across the site.
The 35th group, led by Meurig Raymond who is a Freeman of the Worshipful Company of Farmers, were treated to a full guided tour of the resort by CEO, William McNamara which included Serendome – where they enjoyed afternoon tea – and the newly opened HIVE activity centre. They also met other Bluestone team members including Director of Operations, Rebecca Rigby.
Pembrokeshire farmers put spotlight on trade deals and climate change in discussions with local MP
FARMERS from Pembrokeshire have put the spotlight on industry concerns around the free trade deal with Australia and climate change when they met with local MP Stephen Crabb. Hosting the visit was Farmers' Union of Wales Pembrokeshire County Vice chairman Gerwyn Williams, who farms at Upper Swmbarch, Letterston near Haverfordwest.
The farm extends to approximately 94 acres, with the majority of the land rented from Pembrokeshire County Council, and 3.5 acres owned. Upper Swmbarch is home to a 50 Suckler cow herd, made up of Limousin and British Blue cows. The calves are reared with some sold as stores, some fattened and some kept as replacements. Gerwyn Williams keeps a closed herd and uses AI. Tack sheep are kept on the land in the winter. The land is mainly down to grass, but around 3 hectares of arable silage and 3 hectares of forage rape are grown each year to feed the livestock.
The farm has participated in the Glastir Small Grants scheme, which included planting new hedgerows in a number of locations across the farm and the holding has also previously participated in the Preseli ESA scheme, Tir Gofal and Glastir Entry.
Leading the discussions on the farm walk, Mr Williams said: "We are very concerned about the free trade deal with Australia. There will be major negative impacts for our farmers in Wales. It is absolutely essential that the UK Government ensures there are break clauses in the deal to allow for it to be reviewed. We need the UK Government to stand with the farming sector and help develop export opportunities for our farmers here at home."
Union officials further highlighted concerns around beef prices and uncertainty within the industry as to what would happen as covid restrictions continue to be lifted and more people begin to eat out. Farmgate prices declined significantly during the early stages of the pandemic given the loss of demand from the UK foodservice sector for premium products such as steaks and cheese, and yet 12 months on, the sector is witnessing soaring lamb and beef prices following a shift in reliance on local food producers and UK sourcing.
"While the domestic foodservice sector is evidently an essential outlet for Welsh produce, it is equally a particularly price sensitive outlet through which large volumes of foreign imports are sold. The FUW is concerned that if trade policies allow for cheap food that undermines our world-leading standards to be imported into the UK, the foodservice sector could become an even larger outlet for such food given that the transparency and pressure to source domestic produce is not applied to the same extent as it is with retailers," added Gerwyn Williams.
Mr Williams added that whilst the proportion of local produce procured by some public bodies has increased over recent years, there remain significant numbers of administrations which fail to support Welsh agriculture, choosing instead to accept produce from countries which often fail to meet the high production standards which are a requirement in Wales.
"The nature of some procurement contracts means that what appears to be a commitment to procuring Welsh and British produce within procurement rules can be circumvented by carefully worded clauses.
"The impact of Covid-19 on food supply chains in many parts of the world has served as a stark reminder of the dangers of relying on food imports. Domestic policies and trade deals which undermine sustainable food produced by family farms in Wales subsequently place food security, food standards and therefore farmgate prices at risk. Governments must recognise the sheer importance of maintaining and supporting food production, security and standards," he said.
Addressing concerns around climate change, Union officials discussed how targets are set by the Government and how the UK and Welsh industry is portrayed negatively in the climate change debate. FUW Deputy President Ian Rickman said: "Many of the facts and figures used in the conversation around climate change relate to non-UK systems of production.
"Here in Pembrokeshire ,and across Wales, farmers are adopting climate friendly systems of producing food and looking after the land for example through minimal or no till cropping, grass based production systems, planting of hedgerows, and habitat management. We can't just get rid of the livestock, or drastically reduce it. Livestock play an essential role in looking after the land. Many habitats have to be grazed in order for them to flourish.
"Our dairy industry is also doing their bit and many dairy farmers are already undertaking carbon footprint calculations and producing nutrient and biodiversity plans as part of their milk contracts. Farming must be seen as the solution to the climate problem and not its root cause."
Given the many obstacles farmers now face, including the NVZ regulations and bovine TB, Union officials further stressed that recruiting young people into the agriculture sector and sourcing labour was becoming increasingly difficult.
FUW Pembrokeshire County Chairman Mike Kurtz added: "Recruitment seems to be a common problem in relation to vocational occupations that needs to be addressed.
"I would like to thank Stephen Crabb for meeting with us again and discussing so many issues that trouble the industry. We will continue to work with the UK and Welsh Government to ensure we have thriving, sustainable family farms here in Wales for generations to come."
Economic value of red meat sector rises
THE VALUE of the iconic beef, lamb and pork sectors to the Welsh economy rose in 2020, as consumers turned to local, sustainable, quality food during the COVID pandemic, according to analysis by Hybu Cig Cymru – Meat Promotion Wales (HCC).New figures from the Welsh Government 'Aggregate Agricultural Output and Income' report show that the total value of agricultural output in Wales for 2020 is projected to stand at £1.7billion – a 6.2% (or £99 million) increase on the provisional figure for 2019.

Cattle and sheep account for 44% of this total at £750million; the highest proportion recorded since 2016. The agricultural output value for Wales's pig sector also increased (by 34.3% or £2 million) to a value of £8 million.
The figures reflect the strength of the livestock sector in Wales and sit in contrast to Total Income From Farming (TIFF) figures for the UK as a whole newly released by Defra. Although the TIFF figures are a different form of measuring farm production, the UK data concurs that the livestock sector has had a strong year, but in other parts of Britain, this was more than offset by poor harvests in the arable sector.

Demand for beef and lamb have been strong in the domestic retail market since the immediate aftermath of the first COVID lockdown in spring 2020. After initial market volatility, marketing campaigns by HCC and other bodies encouraged consumers to recreate restaurant meals at home.

Over the past 12 months, domestic retail sales of lamb and beef have trended consistently higher, with spending on lamb 20% higher than the previous year. Sales at independent high street butchers are also strong.

Research shows many demographic groups, including families with children, buying more beef and lamb than previously, and turning to quality home-grown produce.

HCC Data Analyst Glesni Phillips said, "The strong demand for red meat from the domestic consumer has helped drive market prices for beef and lamb at Welsh livestock markets in the second half of 2020 and into the early months of 2021.

"It's no surprise, therefore, to see that the overall value of the industry is projected to have grown. We have seen inflation in the costs on farmers, which offset some of the gains from improved market price; however, it's heartening to see consumers' support for quality Welsh produce."Welsh Lamb and Welsh Beef remain key drivers of our rural economy, and given their excellent brand reputation, they act as flagship products for the growing Welsh food and drink sector."Further analysis of the aggregate output and income figures for Welsh farms are available in HCC's latest monthly market bulletin.